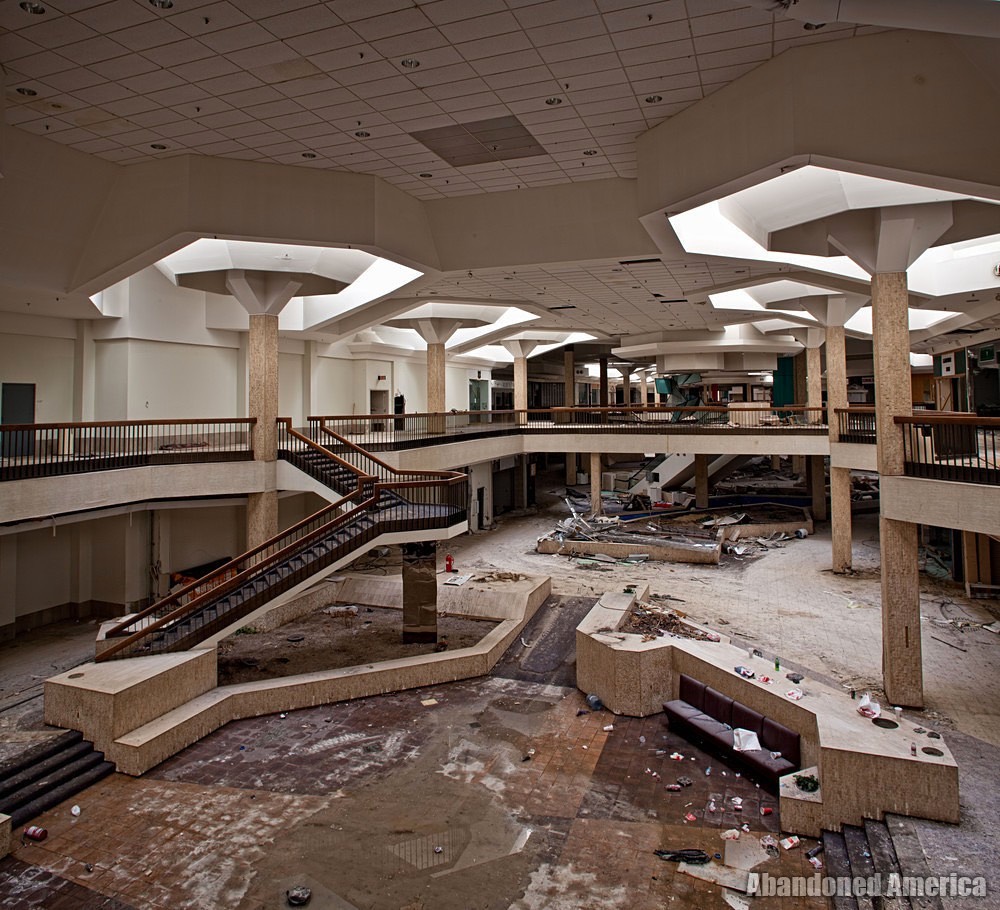 When it opened in 1977, Randall Park Mall in Ohio was (briefly) the largest shopping mall in the world. But the place was never a huge success and was finally closed in 2009 in the wake of the financial crisis. For six years it lay abandoned and during that time, photographer Michael Christopher captured the decaying building inside and out for his book, Abandoned America.
Whichard Real Estate, who purchased the mall in 2006 for $6 million, was $200,000 behind on property taxes in 2008 and had multiple mortgages on the mall. The next February, Sears announced it was closing its Randall Park location, and with that the mall's last anchor was gone. The few struggling stores inside the mall, many of which were owned by small business people doing their best to keep the mall afloat, were vacated a month later in March of 2009. The power was shut off in May, and save for the dusty sunbeams streaking through the skylights on sunny afternoons, the mall went dark.
The mall was finally torn down in 2014 and the site is fittingly now home to an Amazon fulfillment center.